Stormwater Solutions for the State of Texas

2NDNATURE is Modernizing Stormwater Management and Compliance to Support a Healthy Texas

Across many watersheds in North America, including the state of Texas, stormwater is the only growing source of water pollution. While most cities and counties have made great strides to combat stormwater pollution, many municipalities still lack the resources to attain long-term sustainability and community livability goals beyond mandated MS4 compliance reporting.
To address these challenges, 2NDNATURE is helping cities and counties across the U.S. digitally transform their regulatory stormwater programs, offering streamlined reporting and meaningful tracking of clean water progress. At the same time, 2NDNATURE is working with regional watershed associations that span neighboring cities, counties, and special districts. These innovative partnerships are coordinating large-scale regional clean water, habitat restoration, and watershed enhancement programs.
Download the Texas Phase II Solution Guide and learn how 2NDNATURE's science-based analytics aligns with Texas' unique MS4 permit requirements.
---
2NDNATURE was proud to be a part of the Texas Regional Stormwater Conference 2021
Our friends at Seagull PME and Adams Environmental invited us to take part in their presentation, "Rethinking GIS Efforts to Expand MS4 Programs", at the annual Texas Regional Stormwater Conference which took place virtually on January 14th, 2021.
Watch a replay of the presentation:
If you have any questions regarding the content of the presentation, or would like to learn more, please feel free to reach out to the presenters:
Seagull PME: Gian C. Villarreal - PE, MS, CPSWQ, CFM - Principal / Water Lead: gvillarreal@seagullpme.com
Adams Environmental: Matt Kitchen - Senior GIS Analyst / Environmental Scientist: mkitchen@adamsenvironmental.com
2NDNATURE: Michelle Tanner - Senior Scientist / Customer Success: info@2naturewater.com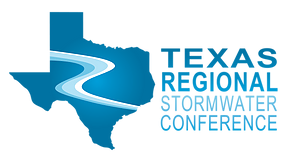 The Annual Texas Regional Stormwater Conference is hosted by the Central Texas Stormwater Coalition, a group of MS4 program managers from the Texas cities of Kyle, San Marcos, and New Braunfels, as well as Texas State University. The conference began in 2017 as a method of training attendees on stormwater management activities and components of the MS4 permit. Our goal is to market specifically to Phase 2 Small MS4s, which are traditionally managed by smaller cities with limited staff and resources.

If you are interested in presenting at next year's conference, or your company is interested in participating as a conference vendor, please email us at info@txphase2ms4.com. For more information, please visit our website at www.txphase2ms4.com
---
Leading Through Innovation
2NDNATURE makes it easy for cities to benchmark, manage and improve the quality of their urban waterways.
2NDNATURE is an enterprise cloud platform that allows municipalities to use dynamic maps to understand how their MS4 program is performing, to easily file reports, and to demonstrate compliance. By embedding proven science within an enterprise cloud platform, 2NDNATURE empowers municipalities to effectively manage their stormwater assets to build healthy and sustainable cities. Learn more about 2NDNATURE's innovative software by watching our product demo.
---